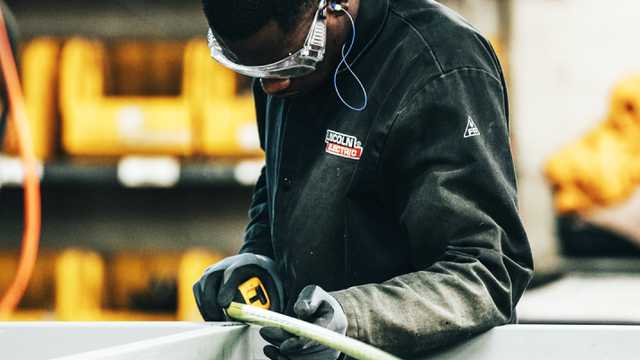 Design a solution to build a more just society by closing the racial wealth gap and promoting equity through inclusive economic opportunity.
Among the challenges we face in creating a fair and inclusive society is the need to address systemic racism – and that not only means dismantling barriers but also promoting equitable access to economic opportunity and closing the racial wealth gap.
While it's hard to put a monetary value on social injustice, the opportunity cost of racism is enormous. The impact on individuals and families is almost incalculable, but we can estimate the real economic losses suffered. By some estimates, if the U.S. had closed key racial gaps for Black Americans in wages, housing, education, and investment 20 years ago, some $16 trillion would have been added to the U.S. economy.
We cannot promote diversity and inclusion in a society without reducing wealth inequality and one of the most fundamental ways to tackle the wealth gap is ensuring decent work. Some of the ways this might be done in communities of color is by increasing access to capital for businesses, providing mentorship and resources for entrepreneurs, revamping procurement processes, and ensuring that people not only have access to quality education but also the chance to learn about career options and find training opportunities.
What's your innovative solution for closing the wealth gap? Think big and submit your best idea!
Here are just some of the areas where you might start brainstorming:
ways to provide greater access to banking and credit for communities of color
ways to increase investment in businesses owned by people of color
ways to increase mentorship and sponsorship for BIPOC entrepreneurs
ways to advance anti-racist practices in the financial services industry
ways to encourage businesses and government procurement offices to diversify the supply chain and create more opportunities for minority-owned businesses
ways to support more home ownership among BIPOC families
ways for families to build more generational wealth, increasing financial security for BIPOC households and removing barriers to economic opportunity
ways to achieve higher levels of productivity through new technologies, decent job creation, entrepreneurship, creativity and innovation – and ensure that all members of society, especially women and people of color, have equitable access to opportunity
ways to help ensure that a wide range of employment, education and training opportunities are available to immigrant communities
ways to help ensure that young people of color get a chance to explore a variety of career options and are empowered to pursue a wide range of employment, education and training opportunities
Citi Foundation
The Citi Foundation works to promote economic progress and improve the lives of people in low-income communities around the world. We invest in efforts that increase financial inclusion, catalyze job opportunities for youth, and reimagine approaches to building economically vibrant communities. The Citi Foundation's "More than Philanthropy" approach leverages the enormous expertise of Citi and its people to fulfill our mission and drive thought leadership and innovation. For more information, visit www.citifoundation.com.
"Financial services play a central role in the everyday lives of people. The industry has a tremendous opportunity today to leverage our core business capabilities to help increase economic mobility and close the racial welath gap. We can drive equitable progress if we take intentional steps to change the way we work. We can also make a difference by supporting organizations like NFTE and nurturing the next generation of diverse young entrepreneurs to drive inclusive economic growth."

Brandee McHale / Head of Community Investing and Development at Citi and President of the Citi Foundation