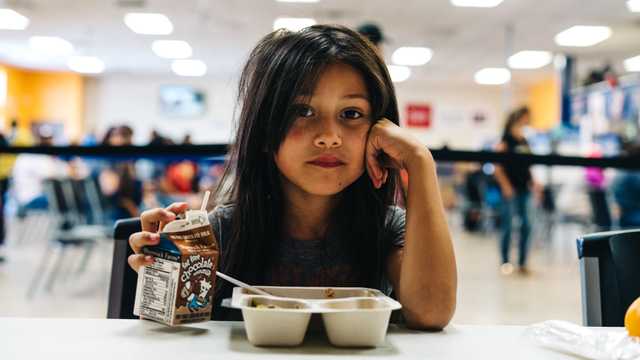 Design a solution to address disparities (racial or other) in access, to help ensure that all people, at all times, have enough nutritious food and other resources to live healthy, active lives.
How can we ensure everyone has equitable access to nutritious food? In the U.S. and in other countries around the world, too many people lack the nutritious food they need to maintain their health and live an active life. Sadly, some populations and some places are even more likely to face hunger due to disparities in access to healthy food. 
In the United States, hunger often goes unseen. Many households face food insecurity, even in communities that might appear to be relatively affluent. And the reality is that BIPOC communities and rural communities are often the hardest hit by food insecurity. But because it's hard to see hunger, it's easy to ignore how pervasive the problem is.
Your challenge is to think of ways to solve the problem of hunger, particularly ways that can address food insecurity worsened by racial disparities or other inequities. What's your idea for promoting more equitable access to nutritious food? Is your solution something that could be adopted in the United States or in another country? Is it something that could be especially helpful for rural or urban populations? Submit your best ideas for achieving food equity in your own community or in another community that faces hunger.
Feeding America's mission is to advance change in America by ensuring equitable access to nutritious food for all in partnership with food banks, policymakers, supporters, and the communities we serve. Feeding America is accelerating its work to address disparities and advance solutions for an America where no one is hungry. In the U.S., Native Americans (by 2.9 times), Blacks (by 2.4 times), and Latinos (by two times) are more likely to live in food-insecure households than whites. Food insecurity rates vary among populations that identify as Asian American and Pacific Islander. A 2018 study on the Overlooked Burden of Food Insecurity Among Asian Americans, identified groups with food insecurity rates higher than 16%.
In addition, the COVID-19 pandemic exacerbated the challenges with reaching many who are in need of help, especially Native American communities, and has brought to light the health disparities and additional structural barriers minority communities are facing. Through this concerted effort and focus, Feeding America aims to ensure access and opportunity for all as well as strengthen the health and wellbeing of all communities.
PIMCO
PIMCO was founded in 1971 in Newport Beach, California and is one of the world's premier fixed income investment managers. Today we have offices across the globe and 3,000+ professionals united by a single purpose: creating opportunities for investors in every environment. PIMCO is owned by Allianz S.E., a leading global diversified financial services provider. Learn more at www.pimco.com
PIMCO seeks to combat global hunger by supporting UN Sustainable Development Goal 2 and partnering with organizations such as Feeding America. Learn more about PIMCO's commitment at https://www.pimco.com/en-us/our-firm/purpose/global-hunger.
About Feeding America
Feeding America® is the largest hunger-relief organization in the United States. Through a network of 200 food banks and 60,000 food pantries and meal programs, we provide meals to more than 40 million people each year. Feeding America also supports programs that prevent food waste and improve food security among the people we serve; educates the public about the problem of hunger; and advocates for legislation that protects people from going hungry. Visit www.feedingamerica.org, find us on Facebook or follow us on Twitter.
"At PIMCO, we believe it is our obligation to effect meaningful social change. Our employees invest time, resources, skills and expertise to innovate, drive impact and create action around the UN Sustainable Development Goals in the communities that we work and live. Our focus on SDG2: Zero Hunger reflects our belief that this is a fundamental issue critical to human development and sustainable global economic growth. This is why, along with our partner Feeding America, we are committed to combating hunger as both a systemic global issue and a local tragedy that prevents families and communities alike from reaching their full potential."

Gavin Power / Executive Vice President and Chief, Sustainable Development and International Affairs, PIMCO