About
NFTE's World Series of Innovation (WSI) celebrates global youth entrepreneurship and the power of innovative ideas.
About NFTE
We believe entrepreneurial mindset is the key to success in business and in life.
NFTE partners with thousands of schools, youth development organizations and community groups in communities across the U.S. and abroad to offer a unique set of high-impact entrepreneurship education programs based on our innovative, experiential curriculum, which integrates lean startup tools and methodologies with project-based learning. Since our founding, we've served well over a million students.
Learn more
Take on a challenge
Learn how to recognize opportunities and use your creativity to solve problems.
Every fall, the Network for Teaching Entrepreneurship (NFTE) launches a new set of challenges in the NFTE World Series of Innovation (WSI). We invite you to think big and submit your ideas to advance the UN Global Goals. The best entries win cash prizes and anyone between the ages of 11 and 24 is eligible to enter.
Grow your mindset
Practice design thinking and develop your entrepreneurial mindset.
Research shows that developing the entrepreneurial mindset — a set of skills including initiative, flexibility, creativity, opportunity recognition, future orientation, problem solving, and critical thinking — uniquely prepares young people for lifelong success.
Learn more
Dig deeper
Still wondering we mean by the entrepreneurial mindset?
Explore the eight NFTE entrepreneurial mindset domains and hone your skills with some fun, interactive quizzes.
Learn more
Sustainable Development Goals
Together, the 17 United Nations Sustainable Development Goals form a roadmap to a better future. They not only call for us to protect the planet, but also to ensure that all people enjoy equality, prosperity, peace, and justice.
Learn More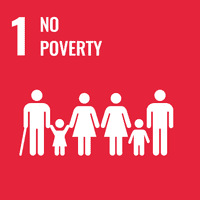 Explore the world of NFTE