Design a solution, using emerging technologies, to make transportation infrastructure more efficient, accessible, or sustainable in cities.
SDG 11 envisions cities that are safer, healthier, more inclusive, environmentally sustainable, and resilient in the face of challenges. To achieve this vision, the need for efficient, accessible, and sustainable transportation systems becomes more pressing than ever.
Get started by considering what transportation looks like in your community? Can you identify problems that affect transportation systems - congested roadways, limited accessibility, or unsustainable emissions?
Besides cars, take a look at other forms of transportations that form crucial pillars to our daily lives.
Mass Transit Systems:
Subways/Metros: Underground or elevated train systems that provide rapid transit within urban areas.
Buses: Traditional and modern buses that serve fixed routes and stops within cities.
Trams/Light Rail: Light rail systems that run on tracks within urban corridors.
High-Speed Trains: Rail systems designed for high speeds, connecting cities across regions.
Walking and Cycling Infrastructure:
Sidewalks: Walkways for pedestrians, often integrated with urban road networks.
Bike Lanes: Dedicated lanes for cyclists to ride safely on urban roads.
Pedestrian Zones: Areas restricted to pedestrian traffic, often in city centers.
Freight Transportation:
Cargo ships: large boats carrying goods to ports around the world
Freight Trains: Rail systems dedicated to transporting goods.
Cargo Bikes: Bicycles designed for transporting goods within urban areas.
Delivery Drones: Unmanned aerial vehicles used for transporting small packages.
Your challenge is to consider how you can use Science, Technology, Engineering, and Mathematics (STEM) to improve transportation systems in your community.
How can you harness new technologies or improve upon old ones to make transportation in your community more efficient, accessible to more people, or sustainable to pave the way to a cleaner future.
Not sure where to begin? Here are some innovators transforming the future of transportation:
The City of New York built the High Line, both a public park and an elevated walking platform that stretches 2.3 kilometers through the city. The park is an innovative space for public entertainment and movement, with over 8 million visitors annually. The transportation park serves nature and people alike, with displayed artwork, and public gardens with over 500 species of plants, which support local insect and bee populations.
The Xiamen Bicycle Skyway in China - the longest cycling highway in the world – stretches over 7 kilometers with 11 entry and exit points. The Skyway provides mobility and connectivity through easy access for cyclists to reach other public transportation systems such as trains and buses while decreasing the number of cars on the road.
Indian Railways introduced the new model of the Vande Bharat train, which incorporates more stainless steel into the production process of rail cars. Stainless steel is more lightweight, fully recyclable, more resilient to rust, and has a lower carbon footprint than other metals.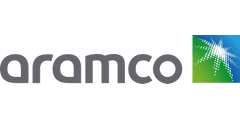 Aramco
Aramco offices across the globe support a wide range of activities, from facilitating the safe and reliable delivery of energy to customers worldwide to pushing for breakthroughs in research and innovation, making us a world leader in integrated energy and chemicals. Specifically, in the fields of science, technology, engineering, and math (STEM) education, Aramco is committed to empowering and inspiring the future generation to use their talents to change the world. Learn more about the ways Aramco is making the connection to STEM education by visiting Our approach to sustainability | Aramco.
Aramco is keen to support efforts that invest in future business leaders, who can drive sustainable and socially responsible economic growth. As part of Aramco's Global Signature STEM Program, it is a pleasure to support the NFTE and its World Series of Innovation, which aims to inspire and equip the next generation to become innovators and entrepreneurs, who are committed to addressing sustainability challenges.

Ahmad Al-Khowaiter / Executive Vice President of Technology & Innovation at Aramco