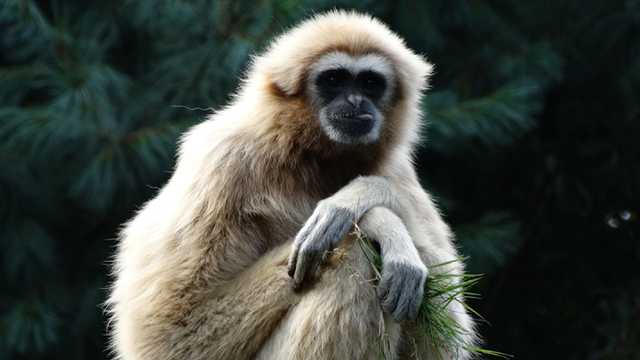 Design a solution to restore, conserve, or restore wildlife ecosystems from threats of climate change.
SDG 15: Life on Land is all about preserving Earth's biodiversity, land, and the life that depends on it. Terrestrial ecosystems, or environments on land, play multiple and often important roles in preserving life from providing habitats, purifying our water, guarding against natural disasters, and regulating the climate.
There are many aspects to SDG 15 such as:
Combatting desertification and land destroyed from weather events
Finding important ways to take care of forests and mountains so they stay healthy and strong
Giving more resources to local communities to take care of animals.
Keeping rivers and lakes clean so animals and people have fresh water to drink and swim in.
Helping farms and gardens to grow food without hurting the land and animals around them to improve sustainability for all.
Conservation and biodiversity are important to rebuilding terrestrial ecosystems. We all depend on the environment for food, water, and ecosystem services, such as climate regulation. Diminishing biodiversity, land degradation, and the loss of forests threatens the health of millions. The UN estimates around 40,000 species are documented to be at risk of extinction over the coming decades, 10 million hectares of forest (an area the size of Iceland) are being destroyed each year, and more than half of Key Biodiversity Areas remain unprotected.
Communities, governments, academic institutions, philanthropies, and even private sector companies, whether in urban or rural settings, can all play a part in protecting the Earth's biodiversity.
Your challenge is to come up with an idea that can protect the Earth's biodiversity from challenges posed by climate change. What animals and affected communities can you help support?
Not sure how to dig in? Take a closer look at how these changemakers are tackling SDG 15 to protect the world's ecosystems.
BMO
Helping communities thrive by supporting the organizations that sustain them and encouraging employee giving and volunteerism is at the heart of BMO's Purpose, to Boldly Grow the Good in business and life.  In 2022, our social impact included more than $69 million donated to hundreds of charities and non-profit organizations across North America that work in many ways to strengthen neighborhoods, build a more sustainable future, remove barriers to access and create more inclusive communities. Our colleagues spent almost 50,000 hours volunteering in the community and contributed more than $26 million of donations through our annual employee giving program.  For more information, please visit BMO.com.
BMO is committed to driving progress for a sustainable future for all. One of the most exciting trends we see today is young people leading action on the Sustainable Development Goals through innovative start-ups, social enterprises, youth-centered initiatives, and collaborative partnerships that bring together thinkers from business, government, and academic circles. We are excited to encourage our youth to imagine global solutions, and we are proud to help address the greatest threats facing our planet today.

John Finley / Head of Enterprise Customer Experience, BMO