Design a solution to utilize artificial intelligence (AI) and entrepreneurship to create sustainable, inclusive and peaceful communities.
SDG 16 is dedicated to promoting peace, justice, and strong institutions, recognizing that these principles are essential for fostering a future characterized by equity and sustainability. With the emerging use of artificial intelligence (AI) in our everyday lives, the UN envisions a world in which "AI could open up tremendous opportunities for achieving the Sustainable Development Goals".
What is Artificial Intelligence (AI)?
Artificial Intelligence, or AI, is like giving a computer the ability to think and learn, kind of like how humans do.
Imagine if your computer or smartphone could do more than just follow the instructions you give it. With AI, it can understand and learn from the information it gets, just like you do when you learn from your experiences.
Here are a few examples of AI you might already know:
Voice Assistants: You've probably heard of Siri, Alexa, or Google Assistant. They use AI to understand what you say and respond to your questions or commands.
Video Games: AI is often used in video games to control characters, making them act smart and adapt to what you do.
Social Media: Sometimes, the posts and videos you see on platforms like Instagram or TikTok are suggested by AI. It learns what you like and shows you more of it.
Recommendation Systems: Think about how Netflix recommends movies or YouTube suggests videos. AI helps them figure out what you might enjoy based on what you've watched before.
ChatGPT: Like a smart chatbot, ChatGPT draws on a vast body of information to answer questions, generate text, and help you with all sorts of information.
The goal of AI is to create technology that can perform tasks that would normally require humans, such as recognizing patterns, solving complex problems, and making decisions.
Your challenge is to harness artificial intelligence (AI) to make your community more inclusive, peaceful, or sustainable.
Consider how you can use new or existing AI software to improve the world around you. Not sure where to get started? Take a look at how some innovators are harnessing AI for a better future:
AI for Accessibility: Voiceitt is an accessible speech recognition technology company that uses AI and machine learning to assist people with speech impairments.
AI For Environmental Conservation: OceanMind uses satellite technology and AI to combat illegal fishing activities.
AI for Social Media Safety: Jigsaw, a company owned by Google, develops AI-powered tools to combat online harassment and toxic behavior to protect people on the internet.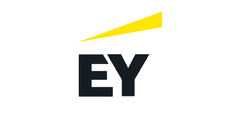 EY
EY is a global leader in assurance, tax, transaction and advisory services. The insights and quality services we deliver help build trust and confidence in the capital markets and in economies the world over. We develop outstanding leaders who team up to deliver on our promises to all of our stakeholders. In so doing, we play a critical role in building a better working world for our people, for our clients and for our communities. EY refers to the global organization and may refer to one or more of the member firms of Ernst & Young Global Limited, each of which is a separate legal entity. Ernst & Young Global Limited, a UK company limited by guarantee, does not provide services to clients. For more information about our organization, please visit ey.com.
In today's world, it's more important than ever before to prioritize diversity, equity and inclusion in business, and to lead with empathy, honesty and action. At EY, we believe empowering the next generation of entrepreneurs and innovators is the key to building a better working world and future for all. We're honored to collaborate with NFTE, supporting the World Series of Innovation.

Leslie Patterson / EY Americas and US Diversity, Equity and Inclusiveness Leader