Design a solution to fight climate change and advance sustainability through innovation in the Subscription Economy.
All of the UN Sustainable Development Goals (SDGs) address serious challenges facing humanity today, but none is more urgent than SDG 13. Climate change is an existential threat to everyone on the planet and taking action to slow global warming is critical to our survival.
Businesses play a vital role in deciding the path forward to a climate-friendly future by shaping the way they interact with consumers and their consumption patterns. In response, many companies have been forced to adapt to a new way of conducting business: from buying products to subscribing to services. We call this new business environment the "subscription economy".
What is the Subscription Economy?
The Subscription Economy® is a phrase (coined by Zuora's CEO, Tien Tzuo) to describe this new era of companies and business models. In the old world (let's call it the Product Economy) it was all about things. Acquiring new customers, shipping commodities, billing for one-time transactions. But in this new era, it's all about relationships. More and more customers are becoming subscribers because subscription experiences built around services meet the needs of consumers better than the static offerings or a single product.
Consider subscription services you might already be familiar with such as Netflix, Amazon Prime, Uber, and Spotify. How are these subscription services different than owning a product?
Now think about how a subscription service can tackle the issues posed by climate change. Can it reduce waste or promote a transition to "green" products?
In this challenge, we're asking you to think about creative ways a subscription-based innovation can help fight climate change and preserve the planet. How can a subscription product or service provide alternative solutions to a more sustainable future?
Not sure how to dig in? Take a closer look at how these subscription services are advancing sustainability: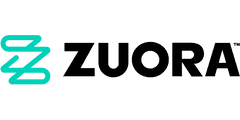 Zuora
Zuora.org is committed to building inclusive economies and increasing access to critical products and services for underserved communities around the world. We invest in programs that support impact-driven entrepreneurs, build a more sustainable future, create economic opportunities for youth, and strengthen our local communities. We empower ZEOs to become changemakers and utilize their passion and expertise to help drive our social impact agenda forward.
We believe the Subscription Economy has the power to make the world a better place by broadening access, increasing inclusion, and bolstering sustainability. We're committed to doing our part, and are proud to be carbon neutral as of fiscal year 2022.

Tien Tzuo / CEO & Founder